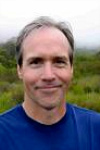 Tom McKeag ;

Founder and President

;

San Rafael, California

Adjunct Faculty, California College of the Arts

Tom McKeag is a licensed Landscape Architect and Town Planner with more than 25 years of experience in the fields of design and planning. Tom is also an educator, having taught the subject of biomimetic design to groups from grade school to graduate school and beyond.

He helped establish the nation's first public elementary school course in biomimicry at the Dixie Elementary School,...

Dorna Schroeter ;

Director

;

Yorktown Heights, New York, USA

Coordinator, Environmental Education Program, Putnam/North Westchester Board of Cooperative Education Services

Dorna Schroeter is an education administrator, teacher and trainer with 28 years experience as the Coordinator of the Environmental Education Program at the Putnam/Westchester Board of Cooperative Extension Services (BOCES). She has grown this program nearly six-fold in that time: it now serves 42,000 students in 40 New York school districts with over 50 program offerings. The program includes...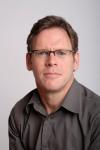 John Peterson ;

Director

;

San Francisco, California, USA

Founder and President, Public Architecture

John Peterson is the Founder and President of Public Architecture, a nonprofit organization dedicated to putting the resources of architecture in service of the public interest. He also maintains a small private architectural practice, Peterson Architects, which has been distinguished for its pro bono contributions to San Francisco social service and community development. John has been...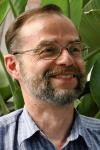 Norbert Hoeller ;

Director

;

Stouffville, Ontario, Canada

Founder and Principal, Sustainable Innovation Network

After a successful 32-year career at IBM (most recently as a Consulting Information Technology Architect and technical program manager in charge of major infrastructure implementations), Norbert Hoeller founded Sustainable Innovation Network, a private consulting practice, in 2005. His primary areas of interest are tools and methods supporting systems-oriented, bio-inspired design.

...